Christopher "Farrelli" Auriemma is a 19 year old, Korean/Italian Hip Hop Artist from Queens, NY.   He was born in Pusan, South Korea but at the age of 3 months, was adopted into an all Italian family.  Growing up in a neighborhood populated by mostly Caucasians, Farrelli had a hard time dealing with prejudice, bullying, etc.  In the 3rd grade he became very interested in poetry which lead to the inspiration of becoming a Hip Hop Artist at the age of 15.  "I love poetry", Farrelli said, "but it just wasn't enough for me to be able to express my true emotions and feelings."  Always being a fast learner and perfectionist, Farrelli quickly learned the ropes of Rap & Hip Hop, diligently working to better himself in every aspect of his game.  Although not yet known world-wide, Farrelli swears to reach his goals of succeeding in the music industry and proving wrong everyone who ever doubted him and/or judged him because of his ethnicity. 
​
With the release of his highly anticipated debut album "Fuhgeddaboudit!", releasing December 21st, 2012; Farrelli has been constantly working and promoting himself to "hype" up the mixtape as much as possible.  He is also releasing an EP, that is titled "Cold Kicks", very soon.  Check the artwork for his upcoming projects below:
"Fuhgeddaboudit!" Coming Soon
Cold Kicks "Coming Soon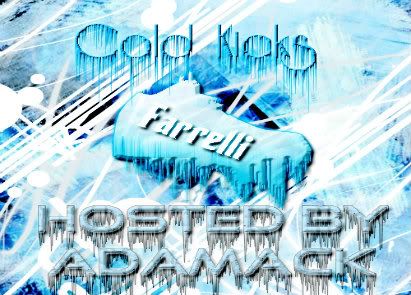 Listen to His music below:
"Ima Beast" (Produced by Adamack)
December 21st (prod. by Jorge Quintero)
Keep Up with "Farrelli" @ Farrell Music Dot Com, Twitter/Farrellimusic & Facebook
For Farrelli Booking, drops,interview request..etc click Here.