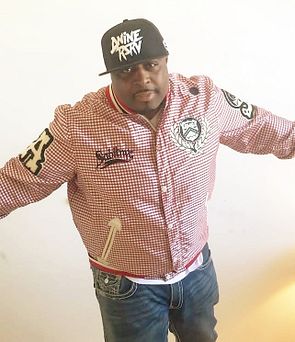 Rappers & Singers Open Up For Bruse Wane @ The Bars Season 2 Co...
Rappers & Singers we are now registering artist to perform at "The Bars Seasons 2 Concert".. Happening Saturday May 28th in New York City. Headlined by Legendary NYC artist Bruse Wane. 
You must be 21 or older, your music must be good and you must have a following that will come out to see you perform. You must commit.


The best way to get noticed by Booking Agents, Labels & Managers Is by opening up or doing shows with artist that are already in the music Industry. Boost your presence and credentials by opening up for Bruse Wane. Buse Wane has worked with Violator management, hard hitting artist like Styles-P, Papoose & Remy Ma.. as-well as collaborated on songs with Hip-Hop legends Keith Murray, Sean Price & the legendary Big Pun's son Chris Rivers.. Bruse is heavily respected in the game, his most recently single Venom features the last verse by Legendary Hip Hop artist Sean Price, and is currently being played on major Hip Hop stations as well as on SiriusXM Radios Hip Hop Nation Channel by the legendary Dj Premiere of Gang Starr & Dj Eclipse.
For more on Bruse Wane visit www.brusewane.com
To register send music submissions to thatmusicpro@gmail.com subject May 28th Show