Wane Enterpises has been in the business of putting on quality artist showcases for over 10 plus years. We are highly regarded as one of the tri-states premiere live independent showcase companies. We cater to the following genres, Hip-Hop, R&B, Pop, Reggae, Soul & Comedy. We have worked with some of the biggest entities in the entertainment field such as, Defjam, Violator Management, Universal, koch E-1 Music, MTV & Smach Url.
Our events have been attended by legendary artist such as Styles-P, Keith Murray, Carl Thomas, Remy Ma, Papoose, N.O.R.E, Buckshot & more. Our event have even been scouted for talent by representatives from P. Diddy's BadBoy entertainment. We hold events consistently through the year at various venues in the New York's Metropolitan area.
NEXT SHOW: Now booking artist for our September 26 th, 2015 showcase. Send all music submissions to thatmusicpro@gmail.com, links, websites, video or mp3's. NoDownloads.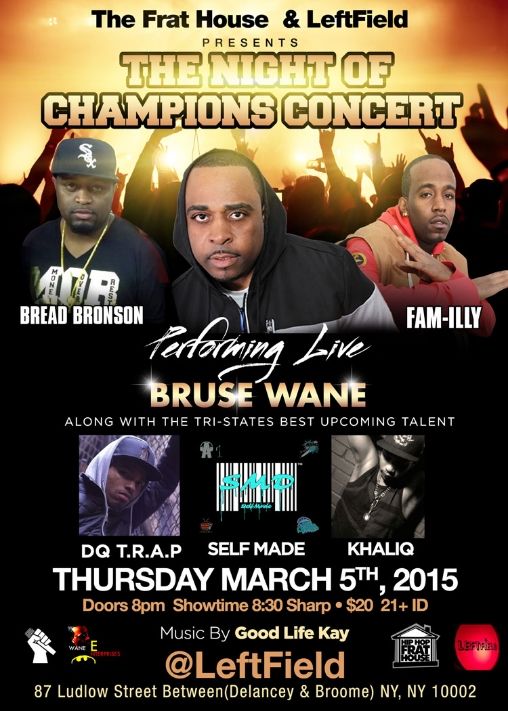 WATCH THE HIGHLIGHTS FROM OUR LAST EVENT
SINGERS:
RAPPERS:
COMEDY: