HELLO YOU, ARE NOW VIEWING GOTHAM BOOKINGS ARTIST ROSTER & BOOKING INFORMATION PAGE, YOU ARE JUST A FEW STEPS AWAY FROM MAKE YOUR NEXT EVENT, PARTY OR MUSICAL RELEASE MORE ENHANCED WITH STAR POWER.. KEEP ON READING BELOW.

GOTHAM BOOKINGS is the industry's leading resource for booking todays hottest music talents. We Service Venue's, Artist, Promoters and anyone who is looking to take their next event or album to the next level with the presence of star power.
We have an extensive entertainment background and over ten years of experience in the field.We have booked some of the industry top talent for various venues throughout out the united States and the world. Our Roster includes Various Artist. Make Your Next Concert ,Party or Event one people won't be able to stop talking about. Artist / Labels Get a celebrity to host or feature on your album or mix-tape so it gets the attention it deserves.
ROSTER Below is some of the ARTIST on OUR ROSTER/ you may inquire about OTHER ARTIST AS-WELL (serious inquires only)
Bruse Wane
Bruse Wane is An African American Rapper of Caribbean Decent, He has worked with HipHop legends, Sean Price, Keith Murray & Big Puns Son Chris Rivers His 2014 hit "Beast Inside" saw him rise to prominence in the U.S Hip Hop Scene.. he has the prestigious distinction of being th last artist to work with Hip-Hop Legend Sean Price... on his critically acclaimed song Venom Which also features Big Pun's son Chris Rivers. The video for Venom was released in August 2016 & went viral on Hip Hop media blogs and worldstarhiphop.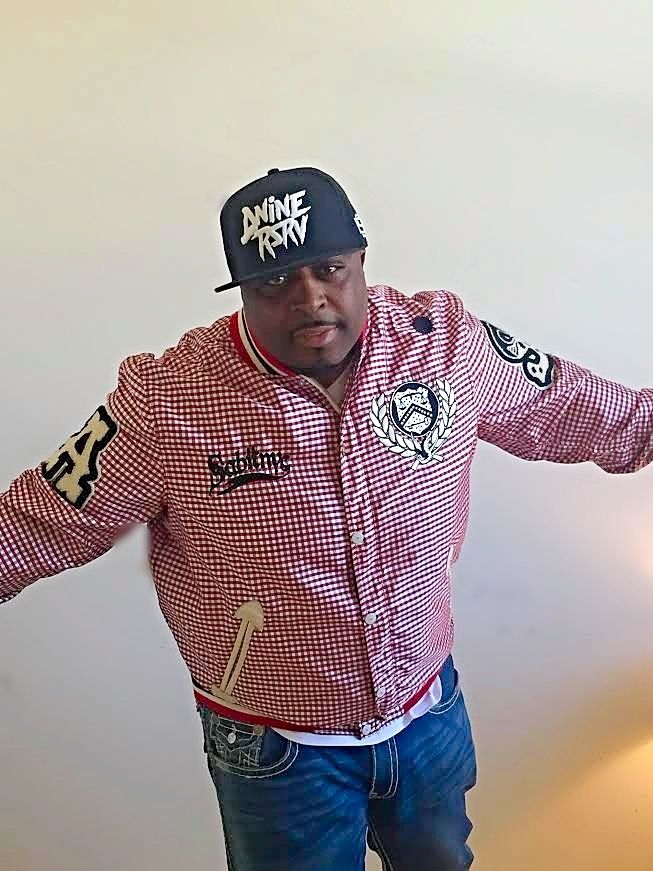 Illa Ghee
Illa Ghee is a hip-Hop veteran's with great lyrical delivery, and a street savvy flow. Born and raised in Brooklyn's own Sumner Housing Projects (aka Sumnerville, aka Outta Bounds NYC), ILLA gained fame and notoriety in Hip Hop After making a memorable appearance on Mobb Deep's Hell On Earth LP ("Can't Get Enough Of It"), He has also work with slew of the game best artist like Tragedy Kadafi, Royal Flush, Inspekta Deck, and Sean Price.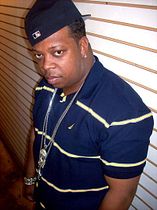 N.O.R.E
Victor Santiago, Jr., best known by his stage name N.O.R.E. or NOREAGA is an African American rapper of Puerto Rican descent. He is one half of the group Capone-N-Noreaga.
STYLES-P
STYLES P, is an American rapper, author, and entrepreneur. He is prominently known as a member of Hip Hop group The LOX and is also a part of the Ruff Ryders hip-hop group, and in addition has released multiple albums and mixtapes as a solo MC.
FABOLOUS
FABOLOUS, is an American rapper of African American and Dominican descent.He grew up in the Bedford-Stuyvesant neighborhood of Brooklyn, New York. Part of his early popularity arose from his hit single "Can't Deny It" in 2001, from his debut album Ghetto Fabolous. The album reached number-three on the Billboard 200 chart and sold over 1.05 million copies by 2003. His followup album, Street Dreams (2003), produced the Billboard Hot 100 number-four hits "Can't Let You Go", featuring Lil' Mo & Mike Shorey, and "Into You", featuring Tamia.
FRENCH MONTANA
FRENCH MONTANA is an American rapper and singer of Moroccan[and Somali descent. He is the founder of Cocaine City Records.In 2002, French Montana created the Cocaine City DVD imprint as a means of showcasing his talent as an underground artist and a new voice from the New York streets. To gain a broader fan base, French incorporated interviews with major artists, as well as some up and comers. What started out as simply a medium for developing an audience quickly grew into one of the top-selling "street DVDs".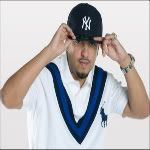 PAPOOSE
PAPOOSE (pronounced /pæˈpuːs/), is an American rapper. Born in Brooklyn, New York City by Liberian and Native American parents, Papoose made his first attempts at rapping at the age of 7. He was given his name by his grandma Vivian because of his childhood resemblance to a Native American child. Inspired by Kool G Rap, Rakim and Big Daddy Kane he made his first appearance & became known to the public when he appeared in 1998 on Kool G Rap's Roots of Evil album. The following year, he released his first single, "Thugication"/"Alphabetical Slaughter".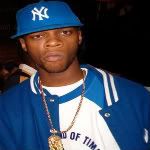 Buck shot
Buckshot (born in Brooklyn, New York) is an underground rapper, famous as the leader of Hip Hop supergroup Boot Camp Clik, and the group Black Moon.He has released one solo album, two with producer 9th Wonder, four albums with Black Moon and four albums with the Boot Camp Clik.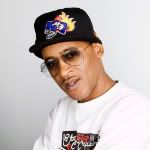 PHAROAH MONCH
PHAROAHE MONCH is an American hip hop artist. He is known for his complex lyrics, complex delivery, and internal and multisyllabic rhyme schemes.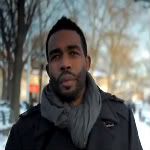 BLACK ROB
BLACK ROB is a rapper who was formerly signed to Bad Boy Records. Now with Duck Down Records.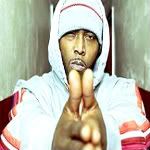 KRS-ONE
KRS-ONE (or simply KRS), and Teacha, is an American rapper. At the 2008 BET Awards, KRS-One was the recipient of the Lifetime Achievement Award for all his work and effort towards the Stop the Violence Movement as well as the overall pioneering of hip hop music and culture.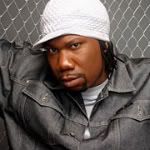 M.O.P
M.O.P., short for Mash Out Posse, is an American hip hop duo. The duo, composed of Billy Danze and Lil' Fame, is known for the aggressive delivery typically employed by both emcees. Although they maintain a strong underground following, they are mainly known for the song "Ante Up," released on 2000's Warriorz, and for which they have had mainstream success.The group has frequently collaborated with DJ Premier. Fame sometimes produces under the moniker Fizzy Womack, and has produced a significant amount of tracks on all M.O.P. releases since 1996's Firing Squad, as well as work for other artists including Big Noyd, Teflon and Wu-Tang Clan.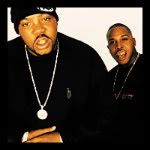 KEITH MURRAY
KEITH MURRAY is a rapper and a member of the rap trio Def Squad, which includes fellow rappers Redman and Erick Sermon.Before Murray ever recorded an album, he battled Big Daddy Kane under the name MC Do Damage. Later, he was introduced to Erick Sermon of EPMD by K-Solo. Sermon included Murray on his album No Pressure on the single "Hostile". His first album, The Most Beautifullest Thing in This World, was released in 1994 on Jive Records. The title track from this album remains Murray's biggest solo hit. This album was given 4 mics by The Source.
MR. CHEEKS
MR. CHEEKS is a Grammy Award winning rapper best known for his work with the musical group Lost Boyz, and his career as a solo artist.Mr. Cheeks, along with band mates Freaky Tah (1971-1999), Spigg Nice and Pretty Lou made up The Lost Boyz. The Lost Boyz practiced a sincere, literate, non-sensational style of New York hip-hop and produced a number of singles including; "Lifestyles of the Rich and Shameless" (1994), "Jeeps, Lex Coups, Bimaz & Benz" (1995) and "Renee" (1996)[1]. Lost Boyz gained worldwide critical acclaim following the release of the albums; Legal Drug Money in 1996, Love, Peace & Nappiness in 1997, and LB IV Life in 1999.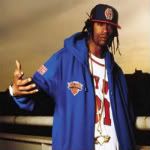 CLIENT BOOKING QUESTIONARE
We created the questionare below to get a clear understanding of your specific needs, demographics, budgets, etc. in an effort to make the talent buying process as quick and easy as possible. Once you have have made your decison on the talanet you would like to book send an e-mail to thatmusicpro@gmail.com with the information below. Once we reiceve it an Agent will contact you within 24 hours to respond to your request.
To contact one of our Agents immediately, please call 1(877)212-7101 Our office is staffed from 9:00 AM - 7:00 PM EST, Monday - Friday.
PROVIDED US WITH THE INFO BELOW IN YOUR E-MAIL
Your Name:
Company Name (If Applicable):
Location of Event):
Email Address:
Telephone:
Type Of Entertainment Desired / Exact Entertainer Desired:
Date(s) Entertainment Is Needed:
Type Of Event:
Approximate Entertainment Budget (Including All Misc. Expenses):
Number Of Attendees:
Comments:
SHARE THIS WITH YOUR FRIENDS
BECOME A WANE ENTERPRISES VIP MEMBER LET US KNOW WHAT YOU THINK WITH A COMMENT